Reviews
I get so many useless golf gadgets in for review that it's a big deal when I receive an actual useful one!  Well here's the big deal, the
HandiMagnet
.
HandiMagnet is a small golf accessory which an incredibly strong magnet on one end, and a multi-function clamp on the other.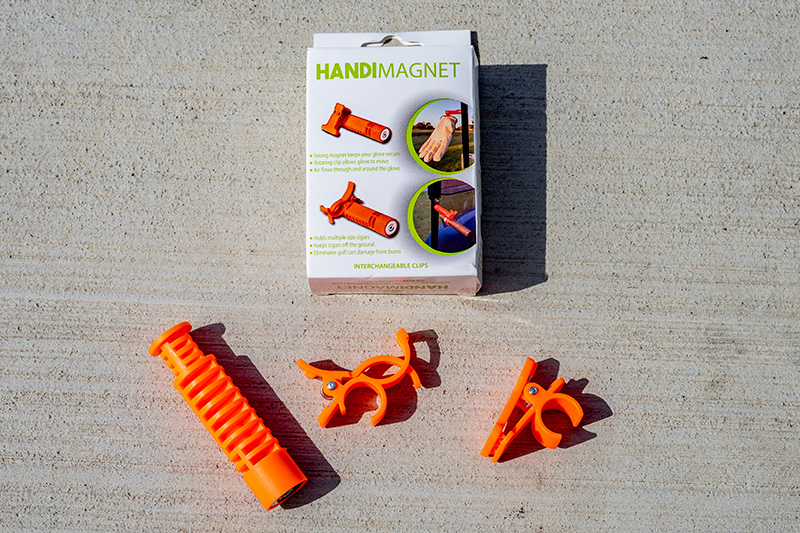 Glove/Towel/Paper
The first clamp, seen lower right on the image above, is for gloves, towels, or even papers like scorecards or pin sheets.  Simply attach the super magnet to your push cart or golf cart frame, then hang the glove/towel/paper from the other.  The accessory airing out and drying sweaty gloves.  Take the glove off and hang it on the HandiMagnet while driving the cart or pushing a trolley down the fairway and let the glove air out in the sun and wind.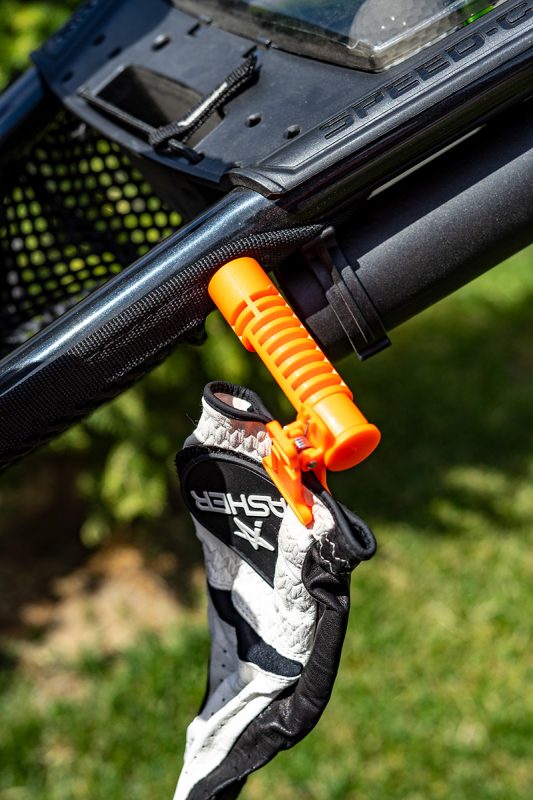 I've used the clamp to hang a pin sheet and have it right up in front of my face on a golf cart. Super convenient.
Cigar Holder
I've been known to enjoy a few stogies on the golf course.  One pain when golfing is finding a place to put that cigar. With the 2nd mount (middle of first photo above) one can make any metal object an instant cigar holder.  Below my 4-iron has been converted from a club that's hard to hit, to a club that provides me convenient access to my Romeo Y Julieta.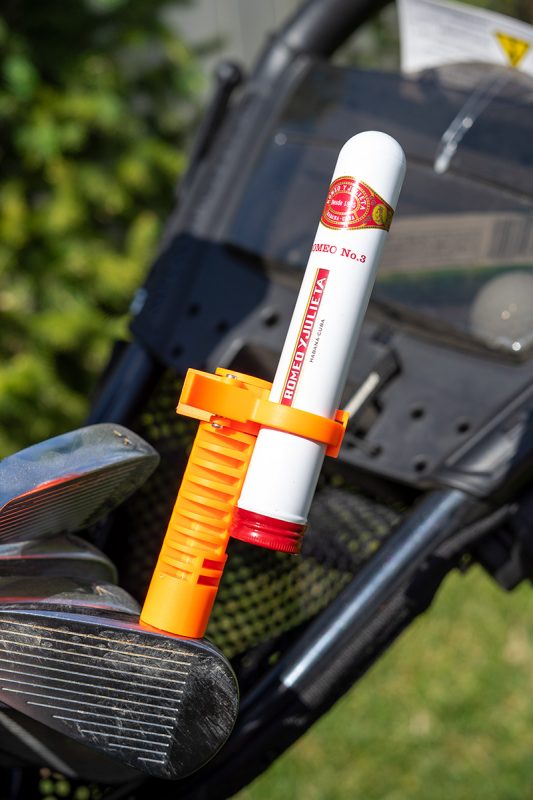 Bonus Function – Club Loft Checker
An old golf trick to help a player understand the launch angle of a club is to stick a golf tee on the face of the club.  The tee points to the angle of the shot.  A golfer can use that in practice or on the course (against the rules) to see if a shot will clear an obstacle like a tree.  Sometimes golfers will use some chewing gum to stick the tee to the club.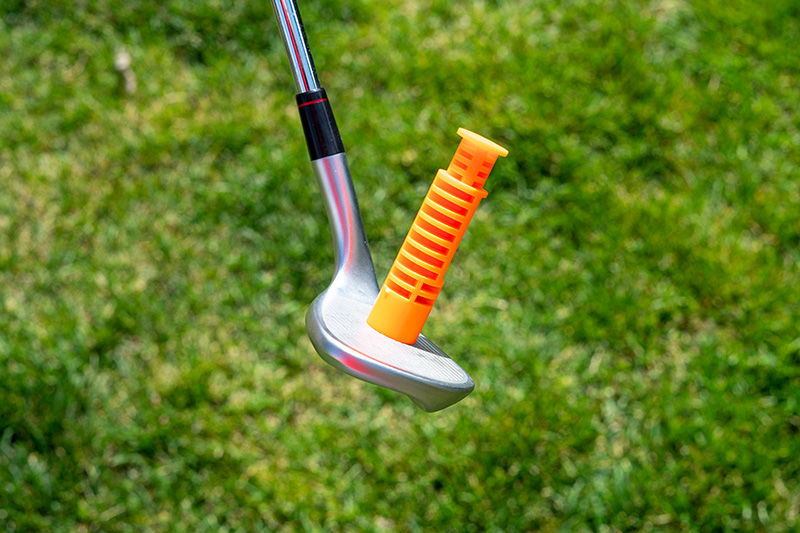 A bonus with the HandiMagnet is this unit can be used as an easy loft checker.  The magnet is so strong it will not come off even during a full swing.  I tried it and couldn't get it to budge.
Final Thoughts
Father's Day is coming up quick! HandiMagnet is a super choice for dad, at a mere $13.99. Get one for dad and one for yourself and still have enough money left over to buy a frosty beverage at the cafe after your next round.
---